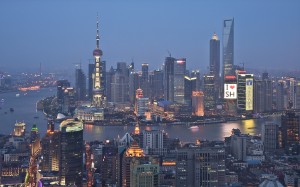 Since it started some 14 years ago, this website has been a chronicle of some unforgettable journeys to various corners of the Earth. Being able to share observations and lessons learned has long been one of the pleasures of keeping this place running.
This week, another milestone in the adventure category: I'm off to Shanghai, China.
Shanghai, city of legend, city of the masses, this benchmark for both the past and present, and probably the future too. Biggest city in the world. Economic powerhouse. These are the factoids I read and influence how I approach this journey. I expect crowds. I expect noise. I expect dumplings!
Stay tuned. After a sleepy few months, there are going to be travel stories on CTRP again!