When you set out on a mission of the type I chose with the Dubai Taxi Project, you never know exactly what is going to happen and what result you will come back with.  Based on previous journeys and a decade of experience in the field of personal media I knew that these individuals had stories to tell that anyone with a heart and a brain could appreciate. Stories that are not often heard because they come from people who are rarely, if ever, given the spotlight in this world of 24 hour news media and trending twitter topics.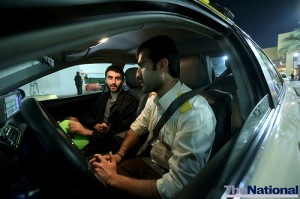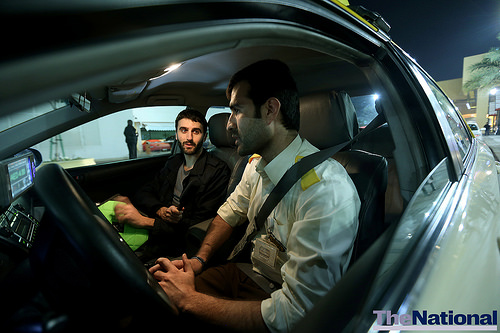 Though I expected to get great personal stories, what I had not foreseen, was the positive role I would fulfill for taxi drivers.  In asking questions, sharing experiences, and listening without judgement, I inadvertently became an informal psychiatrist in the passenger seat. Whether we were sitting in traffic or speeding down the highway, these men were telling their life stories and talking about what was most on their mind. We would often discuss things that bring them both joy and sadness in their lives and by the end of the ride, something interesting – I would even say positive- had happened.
One particular driver was an avid football fan, playing in some mid-level league of the UAE when he wasn't on duty. In the 30 minutes we spent together, he laid out his playing career, how it started in Iran, the dream to play first division, and the pressure to earn money and support a long list of family members back in Pakistan.  He told his story with a mix of pride, hope, and frustration, as he hadn't managed to reach a level in football where he could earn enough money to send home. He wondered if he hadn't missed his window of opportunity. As we drove he seemed to be taking stock of his own life so far and what his chances are to still achieve the dream.  Upon arrival at our destination, he stopped the car and said "Sir, you've really changed my day today. I  was kind of miserable and feeling sorry for myself, and now I'm feeling good, I have a good dream which I want to achieve."
Other drivers thanked me repeatedly for my good attitude, which was really the result of asking them how their day is going, where they are from, details about their family, and what other work they had done or wish to do in the future. This was basically the blueprint for getting a taxi driver to open up and often – feel good.  They would talk about how most people don't talk to them or ask them anything. Frequent mentions of being yelled at for not knowing a destination or making some other mistake.  Of course there were also the long hours, 12 hour shifts to be exact, which by the end would leave them tired and frustrated, looking forward to the end of their shifts though not really looking forward to going back to their cramped or messy apartments.
It seems to me, based on all the personal stories and the details of their day to day lives, when it comes to mental health, taxi drivers are being pushed to the edge in the year 2014. You could blame the city. You could also blame their employers.  But beyond either of those, I think the people who sit in these taxis everyday are a major part of the equation.  They are the ones who ignore or treat drivers with disrespect. Even though they may not do so purposely or even consciously, it is happening. And such a toxic combination is bad for all parties involved; bad for the drivers, bad for that next passenger, bad for other people on the road, and bad for the communities in which all these depressed workers live.
Obviously I and my brief project, am nobody in the grand scheme of Dubai life. A better, more well based analysis could surely be conducted by a professional sociologist or researcher. But if you ask me what I was surprised to learn from my 50+ taxi rides over the course of 3 weeks in this country, it would be that my story gathering project ended up being a kind of therapy for my interviewees.  I thought I was working for you the audience or my own curiosity, but I also ended up doing something for each individual driver that opened up to me.  Based on that, if a city official or concerned citizen ever asked me for a recommendation, I'd say be kind to your taxi driver, treat them with respect like you would your neighbors, for the good of your city. Otherwise, Dubai will go the way of every other shiny metropolis of miserable people on this planet.