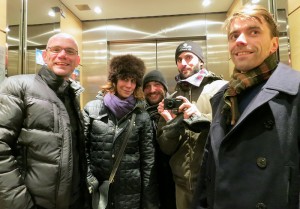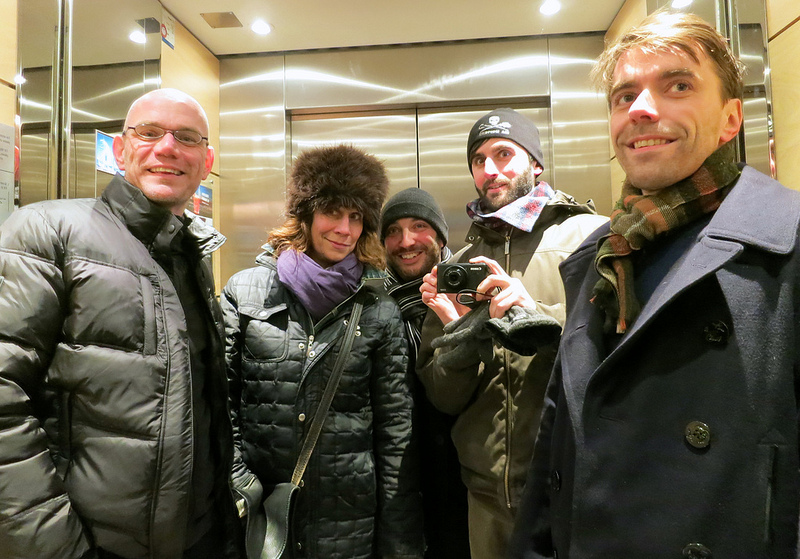 I came to Sweden with a very simple and what may seem to be a very harmless goal – to spend time with 2 of my best friends.  Even though I may have other projects to spent my time worrying about, the previous project to keep on re-evaluating, and daily activities back home on which to focus my energy. Somehow it seemed only natural to put it all aside and come spend 4 days in a city I know little about and help support a friend speaking at a Swedish media event.
Here at the end of my journey I now see this journey as having had a much higher purpose. Through a series of coincidences and good conversations this became a trip that both inspired and educated me through the experiences of old and new friends.  You can't help but learn something when for several nights in a row you sit down for dinner and drinks with critical, creative, and experienced minds.
As I sat at dinner tonight polishing off some special Swedish dish, I couldn't help but smile at the conversation going around from person to person at this table.  It was better than most university classes I've ever experienced and just as exciting as any podcast discussion I've ever listened to with great interest.  As we looked at the world of successes, failures, possibilities, and ideas, I realized I didn't just come to Gothenburg to hang around.  I came to this place to meet up with this group of friends and colleagues, to help organize my thoughts in order to be ready for my next challenges.
Thank you friends. And thanks Gothenburg.