Beneath the Facade of Tbilisi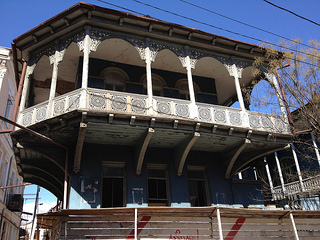 For Levan Asabashvili, the key to fixing Tbilisi is working on the small but significant issues to eventually change the big picture. When he looks at the crumbling facades in old Tbilisi, he sees a reality that can be changed, and a city worth saving. His collective, Urban Reactor, are one group of Georgians that have dedicated themselves to this mission, with full knowledge of the social and historical obstacles that must be overcome.
On one fine Saturday afternoon in March, Levan and I sat down in Gudiashvili Square to talk about the urban challenges Georgia faces.