ctrp336 Political Persecution and Mongolian History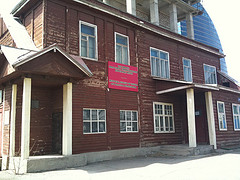 Within ten minutes of sitting down at a table together, Bekhbat and I immediately were immersed in a conversation about Mongolian history. Me, the student, and he – the teacher, Director of the Museum Dedicated to Victims of Political Persecution in UlaanBaatar,  and the grandson of P. Genden; former Prime Minister of Mongolia and victim of political persecution, executed by Stalin's KGB in 1937.
In this podcast conversation Bekhbat takes us through the history of modern Mongolia, sorting through the myths and half-truths and explaining how the country came to be what it is today. In doing so he also walks us through the history of his very interesting family, including the infamous story of how his grandfather got into a heated argument and slapped Stalin.