bm298 Imprisoned, Persecuted, and On the Air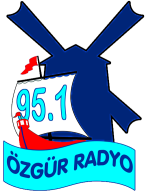 Tucked away somewhere in the labyrinth of streets on the Asia side of Istanbul, you'd think you were walking into someone's house until you notice that each room in this apartment is part of this modest radio station. Sitting in a sun room with windows overlooking this section of the city, sipping tea, I asked this producer from ?zg?r Radyo about how this radio station is alternative.? "Alternative to the government.." she began..
This interview is the 3rd in a series of podcasts focusing on alternative media in Turkey, this time focusing on radio and the struggle to bring forward minority voices.
Music
The Clash – Remote Control
The Roots – Rising Up
Please Note – Once again I'm experimenting with translation, this time I've left all the original audio in the recording, this means lots of Turkish – enjoy!