The Energy of Beirut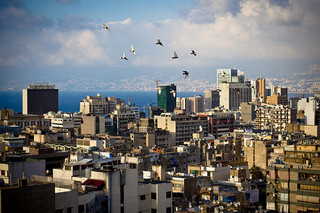 Ask Katherine Maher to describe the Beirut that she loves and you get stories of a place that sounds like Brooklyn, Berlin, London and Rio de Janeiro crumpled up and dropped onto the map in a region filled with anxiety, trauma, and uncertain futures.  A place where life is lived to the fullest, by day and by night. And if you want art, you've come to the right place.
On one fine October afternoon in Amsterdam, Katherine sat down with me to tell me of Beirut and the things a visiting journalist seeking storytellers and artists should keep in mind along the way.
"Now is a very interesting time… there is an incredible level of activity and activism among civil society that I have not seen in any comparative form in the last ten years."