Mark Fonseca Rendeiro
Mark Fonseca Rendeiro; Portuguese-American, Amsterdam based writer and podcast producer. Lecturer specializing in online journalism, sociology, oral history and global conflicts.
---
More Detailed Bio: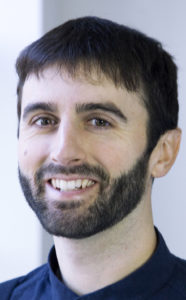 Founder of the first and longest running weekly journalism audio and video podcast, Citizen Reporter, since 2004. Since 2008 active as a lecturer, workshop facilitator, and reporter in conflict and post-conflict countries (Afghanistan, Georgia, Bosnia, Kosovo, Turkey/Syria) in cooperation with NGO's such as Internews, IREX, Free Press Unlimited, and the Institute for War and Peace Reporting. Lecturer in Sociology and Cross-Cultural Communication at Nyenrode New Business School (Amsterdam). Guest lecturer in journalism and media at the University of Amsterdam, Erasmus University Rotterdam, University of Groningen, Tilburg University (Netherlands), Temple University Tokyo Campus, Tomsk University (Russia), Umea University (Sweden), and Brooklyn College (US).
Occasional contributor and collaborator with Boston based Radio Open Source hosted by Christopher Lydon on WBUR Boston.
Previous publications on the Guardian CiF, Americablog, and Znet on topics such as hackers as a social movement, cannabis policy worldwide, citizen reporters in conflict zones, and abandoned places of great socio-political importance.
For the detailed story, my Biographical Wiki includes links to work samples, interviews, and articles about me. I believe a CV/Resume is not a proper way to understand someone. But here's mine anyway: (click here for cv/resume)